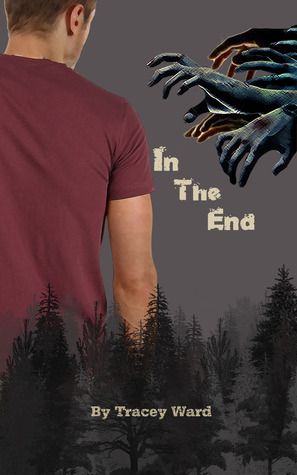 In the End (Quarantined #2)
Author: Tracey Ward
Pub. Date: January, 2014
Acquired: Amazon



Jordan and Alissa made it out of Portland, away from ground zero where The Fever still rages on. But they couldn't beat the quarantine. Now barriers are being built and the remaining survivors of the outbreak are trapped.

And the undead just keep coming.

The wave of infected is building as city after city is devoured. As they head east into the mountains they will be forced to fight both the dead and the living as they search for a safe place to weather the storm.

But what they believed would be the death of them might actually save them, and in this hell on Earth they'll uncover something even more shocking than the risen dead. Hope.


~My Review~
I know I've said it already, but I LOVE dystopians that feature zombies. I mean, seriously. Can it get any better?
Not only are there undead creature trying to eat the characters' faces off but you also--for the most part--have crazy humans who are trying to kill them, as well. It makes for some crazy suspense.
After reading Until the End, I started this book. Immediately. It was one of those two-in-the-morning-need-to-get-my-fix moments. More than anything I wanted Jordan, Alli to find a place to be safe. A place where they could live the rest of their lives without running.
But, the more I read, the more I realized that this story is so much more complex than that. There are other characters that I grew to care about.

As far as the romance aspect of In the End, there was just enough to keep me happy. It wasn't too sappy and diluted with corny love scenes. However, there was enough that I knew that Jordan and Alli cared about each other.
One part, in particular, made me swoony. When you get to Jordan adding his and Alli's name to the Living List. That. Made my heart swell. So sweet.

Although we see some of the characters featured in this book, in Ms. Ward's spin-off Survival Series, this story comes to a satisfactory conclusion. It leaves you wondering what happened to the characters that survived. But, there's enough of a finish that it's not a cliffhanger.

~My Rating~

~About the Author~


Tracey Ward was born in Eugene, Oregon and studied English Literature at the University of Oregon (Go Ducks!) It was there that she discovered why Latin is a dead language and that being an English teacher was not actually what she wanted to do with her life.

Tracey's husband, son and 80lbs pitbull who thinks he's a lapdog are her world.