Title: Skylark (Skylark #1)
Author: Meagan Spooner
Pub. Date: Aug. 1, 2012
Acquired: From author.
Find "Skylark":
Amazon / B&N / Fishpond / The Book Depository

Sixteen-year-old Lark Ainsley has never seen the sky.

Her world ends at the edge of the vast domed barrier of energy enclosing all that's left of humanity. For two hundred years the city has sustained this barrier by harvesting its children's innate magical energy when they reach adolescence. When it's Lark's turn to be harvested, she finds herself trapped in a nightmarish web of experiments and learns she is something out of legend itself: a Renewable, able to regenerate her own power after it's been stripped.

Forced to flee the only home she knows to avoid life as a human battery, Lark must fight her way through the terrible wilderness beyond the edge of the world. With the city's clockwork creations close on her heels and a strange wild boy stalking her in the countryside, she must move quickly if she is to have any hope of survival. She's heard the stories that somewhere to the west are others like her, hidden in secret—but can she stay alive long enough to find them?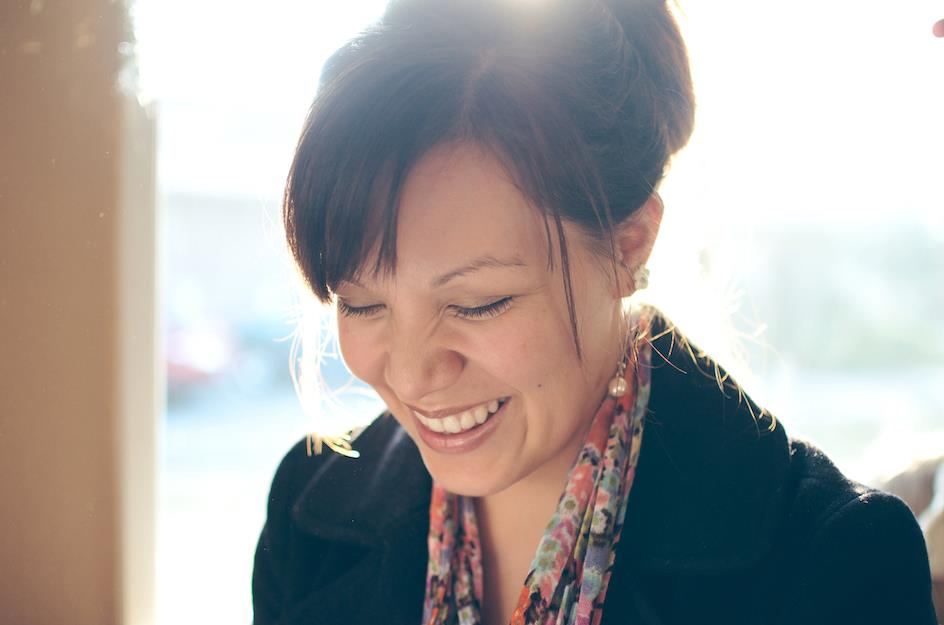 This is the first ever guest post at Captivated Reading, and I'm super excited to have one of my greatest friends on here, giving her opinion.
So, please, say hello to Missy, and tell her what you think of her review!
~Missy's Review~
So, it's my first guest review here at Captivated Reading. Woo! Not gonna lie, though— kinda feels like the first day of junior high, wondering if it's gonna be awesome, or if I'm gonna end up with my head in a toilet. Here's hoping my head stays dry.

Anyway, I read Skylark by Meagan Spooner. From the get-go, this part fantasy, part dystopian, part steampunk story pulls the reader into a world where magic exists as "The Resource"— power harvested from citizens of the last known city on earth to run its machines. The narrative follows Lark, a teenage girl with serious abandonment issues after her older brother's disappearance, as she discovers the shocking truth behind the horror that is "harvesting" and the terrifying world outside the Wall of the city.

Truthfully, and I'm sorry to say this... I was a little underwhelmed. At first (and let's keep that in mind, please).

After the initial excitement and intrigue of Part I, I found myself wondering when things were going to get really interesting, you know? Lark, as a main character, isn't as likable or as strong as I would've expected from someone with her history. And as Part II began, with Lark venturing beyond the Wall all alone, I even got— dare I say?— a little bored.

Enter Oren. Ah, Oren. Story-saving, life-altering, cannibal-slaughtering Oren. As soon as Lark meets Oren, a wild boy living outside the Wall, the tables turn. Oren is instantly captivating and mysterious, admirable and heartbreaking. He is, quite frankly, what made this book for me. He singlehandedly turns Lark from a somewhat-flat main character into a compassionate heroine, and takes the story to a new, can't-turn-the-page-fast-enough level.

And never mind the ending. Twist-o-RAMA.

For me, I can liken Skylark to waiting an hour for a meal at one of Gordon Ramsay's restaurants. I tapped my foot for a little while, sure. But then my Oren-filet came. Worth. Every. Minute.

Four and a half stars from Missy. Peace out.

~Missy's Rating~

~About the Author~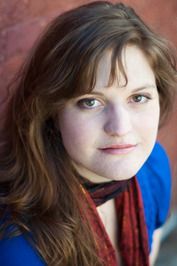 Meagan Spooner grew up reading and writing every spare moment of the day, while dreaming about life as an archaeologist, a marine biologist, an astronaut. She graduated from Hamilton College in New York with a degree in playwriting, and has spent several years since then living in Australia. She's traveled with her family all over the world to places like Egypt, South Africa, the Arctic, Greece, Antarctica, and the Galapagos, and there's a bit of every trip in every story she writes.

She currently lives and writes in Northern Virginia, but the siren call of travel is hard to resist, and there's no telling how long she'll stay there.

In her spare time she plays guitar, plays video games, plays with her cat, and reads.

Webpage / Twitter / Goodreads