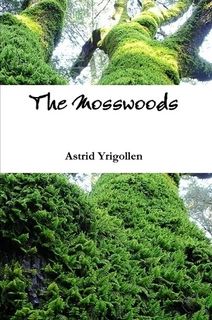 Title: The Mosswoods
Author: Astrid Yrigollen
Find "Mosswoods":
B&N


Poppy Mosswood like most 17 year olds wants to lead a normal life. But the Mosswood family is anything but normal. Keepers protect the land from humans who would exploit it. For in the forest dwell wondrous creatures and dangerous beings. Beings that would love nothing more but to overthrow all of mankind.

Ruthless billionaire Preston Buckthorn moves to town planning to marry Poppy to his son Brad. Brad wastes no time trying to win her heart but his love is warped by the taint that runs in his blood.

As Poppy is taken in by Brad's charms the appearance of a handsome stranger from the forest awakens her heart even though it is forbidden by both their worlds. From his long dark green hair to his piercing eyes, Ashtel is beautiful and powerful. He feels the danger that has emerged to threaten both of their worlds.Torn between pledging herself as a Keeper, Brad and Ashtel, Poppy is unaware of the true identity of Preston Buckthorn and that his sinister plan includes much more then just owning Mosswood forest.

~From the Author~
Author Astrid Yrigollen has stopped by today with a guest post for The Mosswoods Blog Tour.

Many people have asked me where the ideas for my stories come from. I named my website "Dreams are written" because the majority of my stories come from my dreams. The Mosswoods story came from the forest scene in which the boarman confronts Brad and his friends. Of course dreams are more thematic in nature so it was very thrilling to be there and see this huge beast taunting these boys. The part where the boarman's swine was running through the forest stampeding, seemed much more scary in my dream. I dreamt I was the one on the were cat helping those boys though. I developed The Mosswoods around that nucleus. Dreams are so neat because you can be a super hero one night or a flying creature the next. Some stories demand to be written and some stories gently nudge you from day to day. The Mosswoods was a gentle 'nudger', while my next book is a brute that harasses me everyday to be written and pretty much has a life of its own!


~About the Author~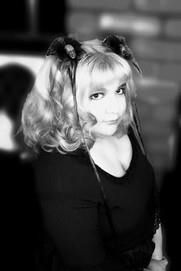 Astrid Yrigollen is a self published author of Young Adult and Children's books. Astrid started her writing career when she begun work for the international video game giant, Sega of America. Working her way up the ranks, she began writing companion guides for games. With a love for writing fiction since childhood, she took her short stories out of storage and had her first story ever written published. It was only after that she found out that first stories are never published!

She has resumed writing full time and has succeeded in putting out the titles, The Doughnut Tree, Mysterious Pootkins, and The Mosswoods to name a few. Her short stories have appeared in the literary Threshold Press and Shock and Awe Magazine.

She finds writing for young adults both refreshing and challenging. She always wishes to provide examples of positive role models, conflict resolving methods and communication for young adults with their parents or guardians.

New Release
July 10, 2012

Her newest book release, The Zombie Playground: A Creature Compilation, is a collection of seven short stories geared towards young adults. In no way gory, but more realistic then her other works, Astrid attempts to magnify the human quality that we give some of our monsters and to let us remember that not all "monsters" are bad.

Future Releases

Upcoming releases this year include two book length young adult titles, His Black Wings and the sequel to The Mosswoods, The Uprising, due out in December, 2012.

Website / Facebook / Twitter / Library Thing / Goodreads / Email- mikomi6_2000@yahoo.com