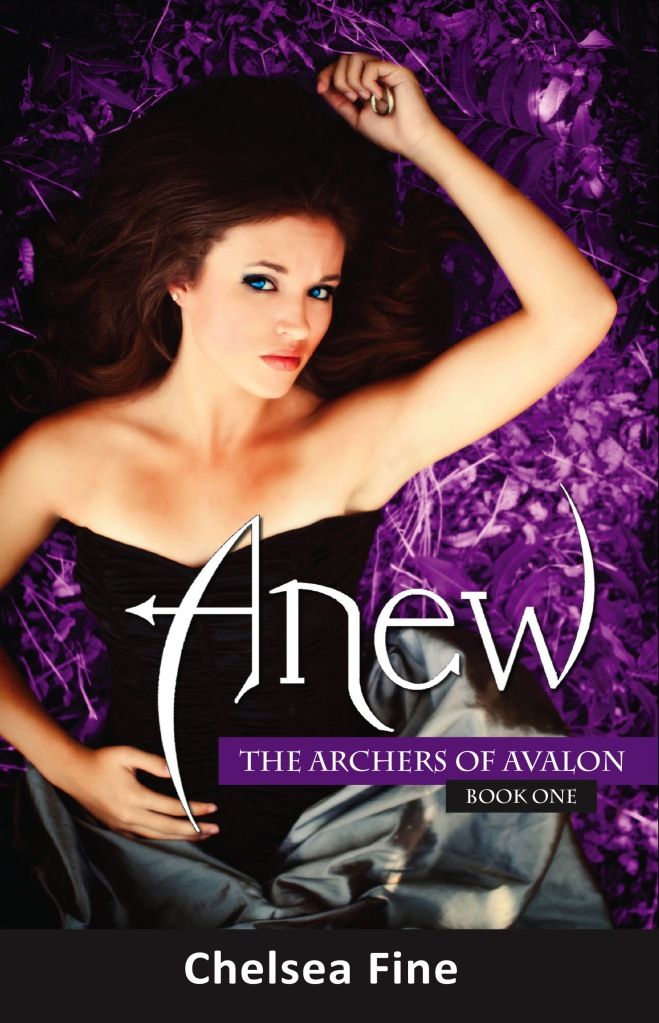 Title: Anew (Archers of Avalon #1)
Author: Chelsea Fine
Pub. Date: Dec. 7, 2011
Acquired: From author, for honest review.
Find "Anew":
Amazon / B&N

Two years ago, Scarlet awoke in a forest alone, afraid, and with no memory. Lost and confused, her past was a complete mystery...until she met Gabriel Archer. Intrigued by his voice and its familiarity, Scarlet immerses herself in his life only to stumble on a secret. Gabriel has a brother. Once Scarlet meets Tristan Archer, her life becomes even more muddled. She's instinctively drawn to both of them and confused out of her mind. She can't figure out why Gabriel feels so familiar or why she's so attracted to Tristan. But the Archer brothers have more than just one secret and they know a lot about Scarlet that she doesn't—including the fact that she's cursed. They all are.
~Review~

The following review was written back in February of this year. Because of how much I loved it and because I was SUPER excited to be able to partake in this blog tour, I'm posting my review again! I hope you all enjoy! If you'd like to check out the original review page, click here.

So, last night I (finally!!!) finished Anew. I say "finally" because I kept putting it off and putting it off. NOT because it was boring or I didn't like it. Quite the opposite, actually. I just didn't want it to end! This book was AMAZING! I couldn't stop thinking about this book over the four days or so that it took me to read it.

First off, the characters were nothing short of wonderful. Scarlet, the main character, is very endearing from the beginning. I love her honesty with herself, over the fact that she's sometimes a bit whiney about her situation. But, overall, she tries to have a positive attitude. And she has the support of her best friend Heather.

I think I almost love Heather as much as I love Scarlet. She is witty, sassy, and SUCH a good friend to Scarlet. She picks her up when she's down, by not allowing her to wallow.

Now, this IS a love triangle. And you know how most love triangles are pretty much clear-cut as to who the "winner" will be? Well, in my opinion, so is this one. But, don't let that deter you!!! Because, I STILL find myself loving the underdog, as well. Also, this book has no werewolves, vampires, angels, etc... Well, not yet anyway. But, I find it nice to have a whole different kind of supernatural.

The two love interests are Gabriel and Tristan and they're twins. Identical twins. And they're HOT identical twins. Ms. Fine tries to keep us guessing as to MANY of the details involving Scarlet and each brother, individually. We're given pieces here and there, scattered throughout the book. And they all bring the reader to a GLORIOUS--however, somewhat nail-biting--finale. This is the first in a series so if you read it, you WILL want to read the second. Unfortunately, that's not out yet, so now I have to wait. I'm not very good at waiting, by the way.

Please, pick up this book! It's got romance, mystery, and some hot guys with weapons... What more could you ask for? Oh, and the cover! It's kind of beautiful.

My Rating:

~From the Author~

Start With A Song, End With A Chapter
By Chelsea Fine


I can't write without music.
Wait. Let me rephrase.
I can't write WELL without music.

There's something about a good song that brings stories to life in my head. Every book idea I've ever had started because a song I was listening to inspired that story inside me.

When I listen to music, I can see my characters acting out scenes and having conversations to the song in the background. Almost like an epic music video that goes on for 400 pages, haha. But that's what it's like for me. Music writes my stories, I just do the typing. ;)

Certain songs have a way of making even the most simple of things emotional, and it's that emotion I want to tap into while I'm writing. So I'll throw on a song that best communicates the mood I want my readers to feel, starting writing a scene and, soon enough, I have a chapter.

But song choice is critical. If I want to write a scene where someone is running for their life I probably shouldn't turn on a happy song about sunshine and daffodils—unless I want my scene to read like something out of a Scooby-Doo episode. :) (By the way, if you know of any songs about both sunshine and daffodils, let me know. That would be a ridiculously cheerful tune.)

My Archers of Avalon series has a lot of humor and silliness in it, but at its core, it is a race against time and love. So most of the songs on my playlist for Anew, Awry, and Avow are somewhat heavy and maybe even a little forlorn. But that's precisely the emotional tide I need to wade in while writing this series; lost with a spark of hope, in love but lonely, and determined to overcome that which is dark.

Some of my current playlist favorites are:
Heavy In Your Arms by Florence+The Machine
Bleeding Out by Imagine Dragons
Surrender by Digital Daggers
Wires by Athlete
Dark In My Imagination by Of Verona
Titanium by David Guetta & Sia

These songs, along with many others, are the soul of Avow, the book I'm currently working on (book three in my Archers of Avalon series). But I'm also working on a funny YA contemporary romance and the playlist for that book is MUCH different. It's more sunshine-and-flowers-Scooby-Doo and less doom-and-gloom-Dawson's-Creek-meets-Vampire-Diaries. So yeah. The playlist all depends on the book.

Or maybe the book depends on the playlist… ;)



~Book Trailer~

~About the Author~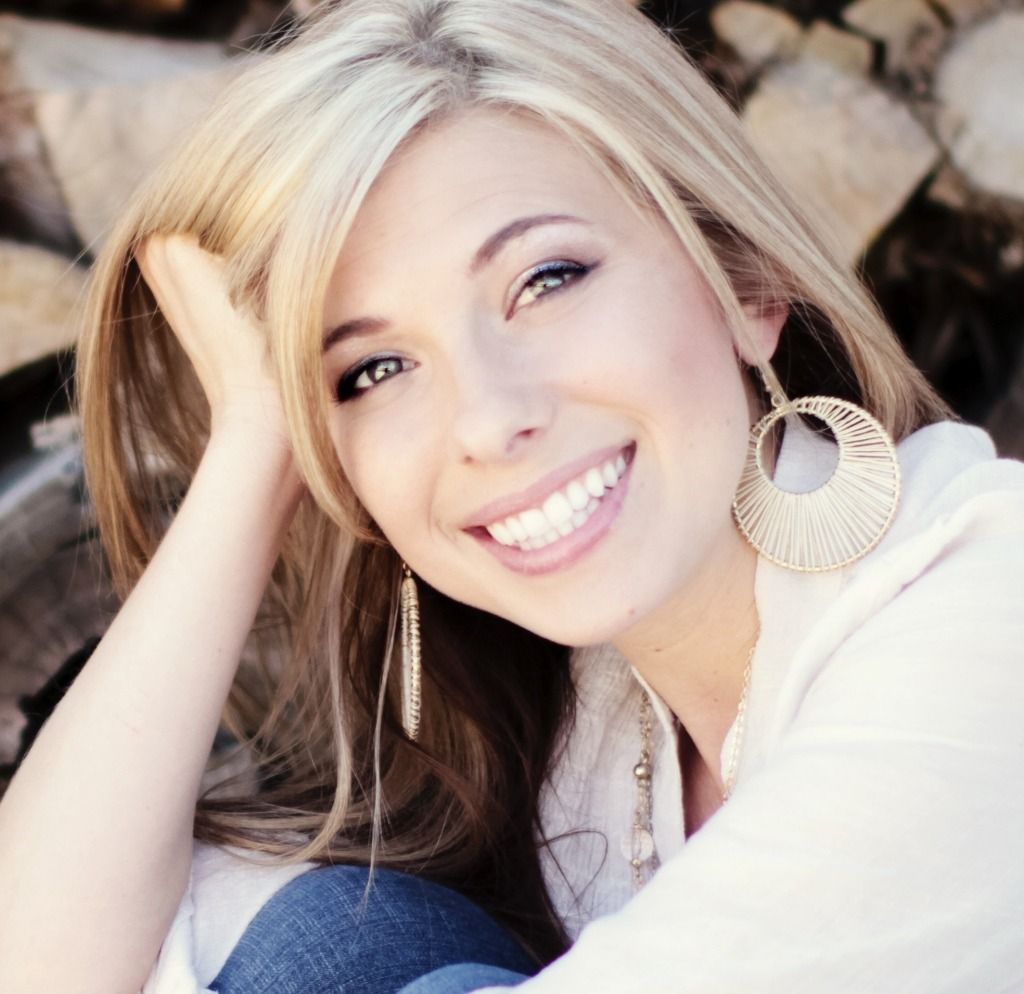 Chelsea Fine lives in Phoenix, AZ where she spends most of her time writing young adult fiction, painting murals, and avoiding housework at all costs. Her obsessions include: superheroes, coffee, sleeping-in, and crazy socks. She lives with her husband and two children, who graciously tolerate her inability to resist teenage drama on TV and her complete lack of skill in the kitchen.

Webpage / Facebook / Twitter / Goodreads
Archers of Avalon Website