Title: Mind Secrets
Author: Chris Reynolds
Pub. Date: July 19, 2012
Find "Mind Secrets":
Amazon / B&N / Smashwords / FishPond
The Book Depository




On the run and without his memories, Michael escapes from a man called Carter onto the unfamiliar streets of London. There, he meets a gang of teenagers with the power to sense the thoughts and feelings of others. They live in fear of 'the cure', a mysterious process which takes away their power and, some believe, destroys their personality. Suspecting the cure caused his memory loss, Michael goes undercover to investigate the truth behind the doctors of the cure clinic. What he discovers leads him to a conspiracy that runs to the heart of government and reveals the shocking reality of his own past.

Mind Secrets is a compelling thriller set in a contemporary world and will appeal to readers of the Chaos Walking trilogy by Patrick Ness and anyone who's ever wondered what it's like to have mind powers.
~Review~

Mind Secrets by Chris Reynolds, was a deliciously refreshing read.

Right away, the story starts out fast and crazy with a confused Michael, who only knows his name due to the people yelling at him, as he's trying to escape them. Spurred on by just an instinctual mistrust, Michael escapes with no knowledge of who he is or where he comes from.

Meanwhile, the world around him is going crazy because a high number of teenagers, all over, are capable of mind reading. These are the Perceivers. And they are not loved by society. The "Norms" have declared a war on the Perceivers by way of a "cure".

Michael, convinced that he's a "Norm" is a on quest to discover who he is and how it ties to everything going on.

From the beginning to the end, I was ridiculously lost in this story. There was no hope for me. I'm not typically used to reading a story from a male character's point-of-view due to not being able to relate to these characters. However, I was so compleately immersed in this story and what was going to happen to Michael that this was never a problem.

Ms. Reynolds spins a captivated tale of deception, secrets, and good people making bad decisions.

The writing is superb and the story, while comparable to others that are out there right now, is beautifully original in the depth of its characters and amount of suspense.

Is it too much to hope for a continuation?




My Rating:



~About the Author~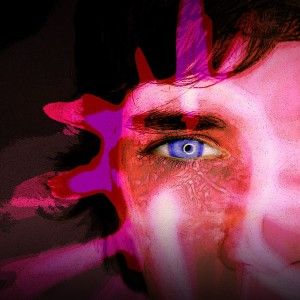 Chris Reynolds is a lover of adventure stories. Chris spent her time growing up avidly reading them, watching them on TV and writing them in her school exercise books. She was often frustrated that stories written by other people didn't go the way she wanted them to, so she decided to write her own. In the interim, she has worked for the BBC and independent radio as a journalist, written for magazines and some published non-fiction books. Now her stories are available for all to read, following the release of her acclaimed debut novel Mind Secrets.

Chris lives among the Chiltern Hills, north of London.

Webpage / Facebook / Twitter


Mind Secrets Virtual Book Publicity Tour Schedule

Monday, August 6

Book Review at Live to Read

Tuesday, August 7

Interview at Blogcritics

Wednesday, August 8

Book Review at Books Books and More Books

Thursday, August 9

Guest Blogging & Book Giveaway at Darlene's Book Nook

Friday, August 10

Book Review at Mean Old Library Teacher

Monday, August 13

Book Review & Book Giveaway at Captivated Reading

Tuesday, August 14

AuthorVid at Literarily Speaking

Wednesday, August 15

Book Review at Mary's Cup of Tea

Friday, August 16

Interview at Examiner

Monday, August 20

Book Review & Guest Blogging at The Paperback Pursuer

Wednesday, August 22

Guest Blogging & Book Giveaway at Bookingly Yours

Thursday, August 23

Guest Blogging at Motherhoot

Friday, August 24

Interview & Book Giveaway at I Am a Reader Not a Writer