"Waiting On Wednesday" is a weekly event, hosted by Jill, at Breaking the Spine, that spotlights upcoming releases that we're eagerly anticipating.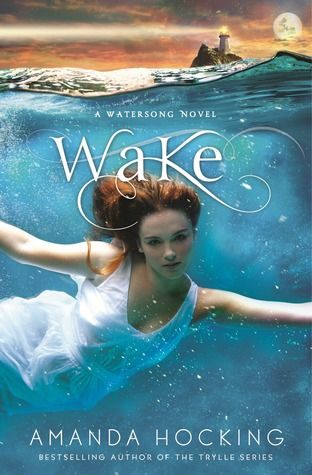 Title: Wake (Watersong #1)
Author: Amanda Hocking
Publisher: St. Martin's Press
Publication Date: Aug. 7, 2012

Gemma seems to have it all—she's carefree, pretty, and falling in love with Alex, the boy next door. He's always been just a friend, but this summer they've taken their relationship to the next level, and now there's no going back. Then one night, Gemma's ordinary life changes forever. She's taking a late night swim under the stars when she finds Penn, Lexi and Thea partying on the cove. They invite her to join them, and the next morning she wakes up on the beach feeling groggy and sick, knowing something is different.

Suddenly Gemma is stronger, faster, and more beautiful than ever. But her new powers come with a terrifying price. And as she uncovers the truth, she's is forced to choose between staying with those she loves—or entering a new world brimming with dark hungers and unimaginable secrets.
Why Am I Waiting?

There is NOTHING that Amanda Hocking has written so far that I've disliked. Ever. And, I've read all but ONE of her books.
And this books will be no different.
Just the little tidbit above tells me that this book will be intense. And wonderful. And I won't be able to put it down.