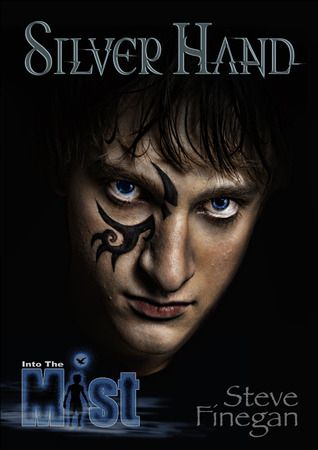 Title: Into the Mist: Silver Hand
Author: Steve Finegan
Pub. Date: Jan. 30, 2012
Acquired: From author, for honest review
Find "Into the Mist: Silver Hand":
Amazon / B&N / Smashwords / Author Page





Thirteen-year-old Gabe Wrenn has always taken refuge in his imagination. Refuge from his hovering mom and bullying brother. Refuge from the smirks and stares of his classmates. Refuge from his epilepsy. But now his imagination seems to be running wild. And he can't stop it. And the only person Gabe can confide in is a girl who thinks his "weird brain" is the key to unlocking the secret of the Brynmor Witch.



An enormously surprising book for me, Into the Mist takes place between this world and another where magic rules and there is an epic battle between good and evil.

Why was it surprising? Because the premise of the book, while promising, revolves around a thirteen-year-old boy. And I didn't think that a book that has a young boy as its hero would be as profound as this. From the beginning I was completely wrapped up in the story of Gabe and his new friend Ellie. Gabe, who has a hard time making friends due to a battle with epilepsy, immediately connects to his next-door-neighbor, Ellie, who has a secret to share.

And, as if is medical condition wasn't enough, Gabe has a mother who hounds him and doesn't understand him, a brother who, seemingly, hates him, and isn't very popular at his new school. And, finally, Ellie introduces him to a whole new mysterious world that opens up the door to another side of who Gabe is.

Anyone who loves fantasy stories, and against-all-odds circumstances will undoubtedly enjoy this read.

In my opinion, Steve Finegan is a brilliant writer, with a brilliant story to tell.

My Rating:

~About the Author~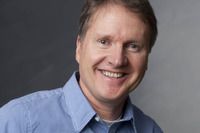 In addition to being a YA author, I am a seeker of the extraordinary in the ordinary and an avid, eclectic, and voracious reader – with observations, which I occasionally share on my blog Achieving Wow! I write fantasy fiction in which unlikely young heroes battle isolation, rejection, and worse only to discover that what makes them so different from everyone else, and often miserable because of it, is an extraordinary gift or ability that they come to value and embrace. I live in Portland, Oregon with my wife, son, golden retrievers Gary and Cooper, one very old Yorkshire terrier named Corkie, and a horse named Jordan, who seems to think he's a dog.