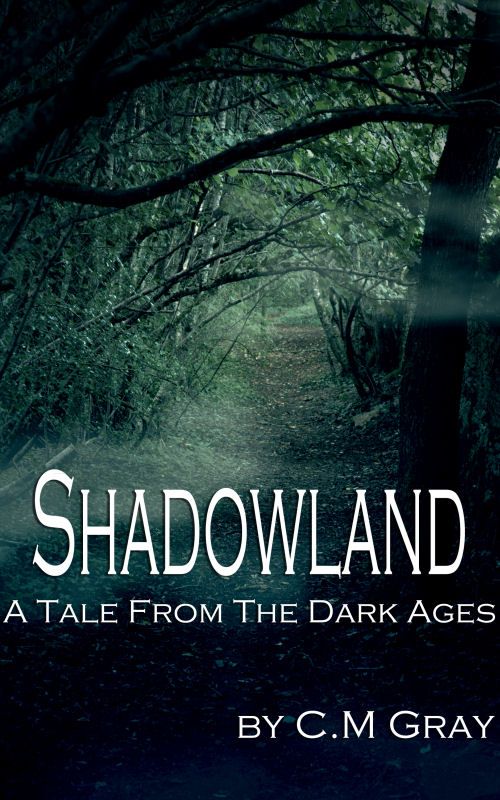 Title: Shadowland
Author: C.M. Gray
Pub. Date: Feb. 7, 2012
Acquired: From author, for honest review
Find "Shadowland":
Amazon / B&N / Smashwords / The Book Depository /
Author Page



'I have lived more years than I can remember, probably more than the sum of all your years combined. Kings have called me friend and brigands have sworn to burn the flesh from my bones even if they have to search all seven halls of the shadowland to find me.'

On the night of midwinter's eve, a storyteller takes his listeners back to the Dark ages and a tale from his youth.

Deserted by its Roman masters, Britain has been invaded by the Saxons at the invitation of Vortigern, traitorous leader of the Britons. Now, as the tribes unite to reclaim their land, one man must rise to lead them and become their true and only king.




For someone who loves Arthurian and pre-Arthurian poetry and literature I'm SOOOO glad that I enjoyed this book as much as I did! These things have a habit of going one of two ways: I either DESPISE an author's attempt at making the literature dark and romantic simultaneously, OR I absolutely LOVE the author's SUCCESS at making the story so completely right on. For C.M. Gray's Shadowland, I can safely say it was the latter case for me.

Gray took Shadowland, gave me every fantastic element that I love from my favorite dark fantasy literature pieces and wrapped it up in a beautifully poignant and descriptive package.

The characters are diverse and they all start out how I like them--clueless. Until about halfway through the story when everything starts unravelling and the reader gets to experience the revelations right along with the characters. Don't get me wrong. I believe the author, purposely left no uncertainties as to who some of the characters were supposed to be. But, I loved that there were some that took me by surprise.

But, more than all of this I adored that the "storyteller", that we meet in the beginning is just as ignorant of his past as the rest of us. The appeal of Shadowland lies in the way it was told and the artistry in the words that are used. It wasn't a simple pen-to-paper, cut-and-dry retelling of a man's mysterious past. It was an idyllic adaptation of what happened before Arthur and his knights.

I'm an anxiously waiting until I can pick up Mr. Gray's next work.

My Rating:

~Giveaway~

A HUGE thank you to Mr. Gray who has so GENEROUSLY offered to give away, FIVE ecopies of Shadowland!
a Rafflecopter giveaway