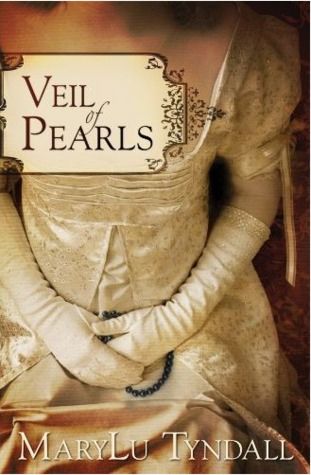 Title: Veil of Pearls
Author: MaryLu Tyndall
Publisher: Barbour Publishing, Inc.
Pub. Date: July 1, 2012
Acquired: Netgalley
Pre-Order "Veil of Pearls":
Amazon / B&N / The Book Despository


Be swept away to Charleston of 1811, a city bustling with immigrants like Adalia, who is a runaway slave so light-skinned that no one guesses her past. Terrified her secret will be discovered, she settles into a quiet life making herbal remedies for a local doctor. But when Morgan, the handsome son of a prominent family, sweeps her into his glamorous world—a world in which the truth about Adalia's heritage would ruin them both—suspicions and petty jealousies are aroused. What will Morgan do when he discovers that the woman he has fallen in love with is a runaway slave?



Charleston in 1811 was not the best place for an escaped slave to try and start a new life. Adalia, who is one-quarter "Negro"--as they referred to it back in the extrememly-prejudiced 19th-century--ran away from her owner who took her at a very young age and was not kind to her at ALL.

Adalia comes to Charleston with the clothes on her back and a faith in God that leaves me inspired. Bit by bit there are pieces of Adalia's past that we get a peak at. A past so heart-breaking that I had a hard time thinking about the reality of what people had to deal with and live through in those days.

All Adalia wanted was a happy, peaceful, FREE life to serve God and her fellow man. And then she meets Morgan Rutledge.

I will say that Veil of Pearls contained the very-standard "good-girl-instantly-hates-what-she-PERCEIVES-as-pompous-boy" formula that I find in a LOT of Christian romances. But, I feel like Ms. Tyndall makes it refreshing with instantly likeable characters. Characters that made the story original and memorable. Wrap all of that up with a message about accepting yourself for who God made you, and you have a strong story.

Oh, and I kind of fell in love with the cover. :)



My Rating: