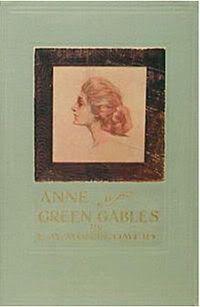 Everyone's favorite redhead, the spunky Anne Shirley, begins her adventures at Green Gables, a farm outside Avonlea, Prince Edward Island. When the freckled girl realizes that the elderly Cuthberts wanted to adopt a boy instead, she begins to try to win them and, consequently, the reader, over.

(Description courtesy of Goodreads.)
There is no way I can continue to do my Favorite Friday without featuring my all-time favorite book that sparked my love for reading way back in my tween years. This book probably got me through most of my pre-teen years when I really didn't have much in common with any of the girls my age. This book, introduced the idea of history to me. Where my teachers failed to grab my attention, this book made me want to learn more about simpler times. Which led me to read Shakespeare. Which led me to poetry, and so on and so on... This book really did shape my tastes into what they are today.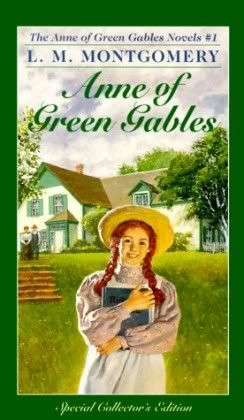 Anne of Green Gables has just about everything that I love to read about now. There's a little bit of suspense (How the HECK is Anne going to get out of THIS scrape?!), there's romance (Gilbert, my first book crush), drama (Well, c'mon it about a teenage girl!), and even the parental love that pulls on the heartstrings. Matthew and Marilla Cuthbert can't help but fall in love with the little precocious, redheaded orphan, and neither can the reader. If you haven't read this book, you need to. It's one of those books that will stay with you. Always. It's one of those books that when I was twelve, I knew, if I ever had daughters, I would someday want them to read it. Now, they're two and I can't wait to share this with them.